April 20, 2023 | Categories Featured, Fundraising Strategies, Nonprofit Technology
7 Places to Use Fundraising QR Codes
Do you find yourself overwhelmed by all the different components of a fundraising campaign? Do you want to reach different groups of supporters through different messages, but worry about keeping track of them all? Do you struggle to measure results once the campaign is said and done?
Fundraisers can easily simplify their campaign and event operations by creating a QR code that leads all supporters to the same web page containing all of the information they'll need to contribute – event registrations, volunteer sign-ups, and of course, donation forms.
For many nonprofit directors, QR codes are the best dollars they'll never have to spend. Most online QR code generators are free and only take a few seconds to use.
Like this one from DonorPerfect:
Where to take advantage of nonprofit QR codes:
#1. In your mailings
In direct mail appeals, including a QR code that links to your donation page helps to reduce the barriers your supporters may face while giving. They will appreciate having the option to give without needing to dig out their checkbooks or pay for postage.
Plus, through online giving, you'll receive their gifts significantly faster than if they gave by check through the mail! For reporting purposes, nonprofits have the added bonus that each direct mail piece leads back to the same donation page, so it's much easier to track how many gifts and how many dollars were made toward each appeal or campaign.
With all fundraising avenues leading to the same place, you can also use a QR code on appeal letters, thank-you notes, postcards – anything you physically mail or hand out! Not to mention, QR codes can work well for donors who check their email on a laptop or computer. No need to send an email riddled with links that could make it look spammy.
Don't forget to update donor addresses before you send! With DP Address Updater, you can set DonorPerfect to automatically update donor addresses while you sleep. Learn more about DP Address Updater >>
#2. At fundraising events
Make it easy for your community to RSVP and learn more about your event details by providing a QR code to your registration page on the invitation. This can help cut back on printing and mailing costs since you won't need to add any inserts or additional informational pieces with your invitation. In fact, you could replace an invitation in an envelope with a postcard and a QR code and save even more.
QR codes can also handle some pretty heavy lifting at your fundraising events. You can use QR codes to link to your full auction catalog and save valuable table space by reducing the need for handouts or physical printouts. Plus, if anything changes at the last minute, all you have to do is update your auction webpage. You can even include your giving link on freebies like fans for warm weather events, disposable coffee cups, programs, and more.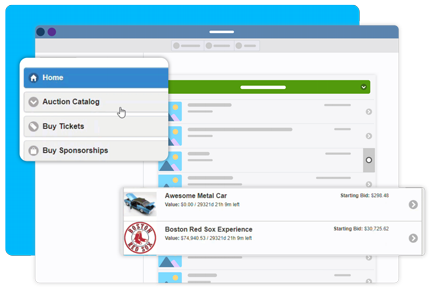 As your donors mix and mingle at your fundraising event, at your booth, the bar, or their table, they can immediately navigate to your donation page on their mobile phones. While they're speaking to fellow supporters and volunteers about their connection to your cause, all they have to do is open their phone camera and hover over your QR code to make their next contribution. Those who haven't given yet can easily learn more about your organization without having to do any research once they get home.
#3. In the community
Adding your QR code to a flier means people can scan and store your link on their mobile device to read later, so you don't have to worry about anyone misplacing a handout or tiny tear-off with your phone number.
You can catch your community where they regularly spend time, including libraries, coffee shops, gyms, and laundromats – anywhere with a community bulletin board! If your fundraising office is on the ground floor or near a busy street, you can also add QR codes in your window to help those walking by get acquainted with your cause.
#4. At mission-relevant locations
Pay special attention to "hot spots" that relate to your cause!
Here are some mission-specific examples:
An organization that provides free parenting resources might post a flier with a QR code at a local daycare facility, or send a postcard home with children.
A health-based nonprofit may take advantage of waiting rooms.
A children's summer camp might post a QR code at a playground or ice cream shop.
A hunger-alleviation organization might post a flier with a QR code at local grocery stores that links to information about food waste or ways to make a difference.
An animal welfare organization might utilize a community bulletin board at dog parks or grooming businesses.
An education-based organization can try putting a QR code on bookmarks and sharing them with nearby libraries.
#5. Social media
It's worth it for nonprofits to try new trends on social media. According to Nonprofit Source, 55% of individuals who engage with nonprofits on social media take action and 59% of those donate money.
Social media is for scrolling, and user attention spans are only getting shorter. With only a few seconds to catch someone's attention, an image or video with a QR code can deliver all of the information you want to share. Just remember to include a clickable link as well, as many social media users are participating from their phones.
Using QR codes on social media also gives you the opportunity to acquire new donors through word of mouth (or keyboard). According to Forbes, 80% of consumers make buying decisions based on a friend's social media post. People who are scrolling through their friends' posts, shares, or hashtags will automatically be connected to your donation page where they can learn more and determine the method of giving that fits their budget or spending habits. This method provides more context than a button that simply leads them to a payment app or website.
Need help incorporating QR codes into your social media posts? Not sure what content is post-worthy or how to communicate your needs quickly? Check out DonorPerfect's free Social Media Content Planner created by Julia Campbell, nonprofit digital consultant, speaker, and author!
#6. Print ads
If you take out ads in magazines, your local newspaper, or newsletters like church missals, adding a QR code that links to your giving page or more information about your cause can help you cut back on your word count and pack a bigger punch. Entice readers to scan your code with a thought-provoking question or language that leaves them wanting to learn more.
#7. Wild card
Have you already tried some of the suggestions above? Are you feeling particularly brave or creative? It never hurts to try something new so you can test your ideas against one another or reach donors you might have missed in your last campaign. Give some of these ideas a try and tell us in the comments how it goes!
Event party favors
Water bottles
Wine labels
Cocktail napkins
Beer koozies
Scratch off cards
Temporary tattoos
Fully embracing online fundraising can be a tough sell for nonprofits who do well with direct mail appeals, but innovation doesn't have to mean throwing the baby out with the bathwater. QR codes allow nonprofits an easier way to excel in the fundraising methods that work best for their mission.
For help creating and sustaining an effective social media strategy, download our free Social Media Content Planner below for tips and exercises to get your mission in front of a wider and more engaged audience.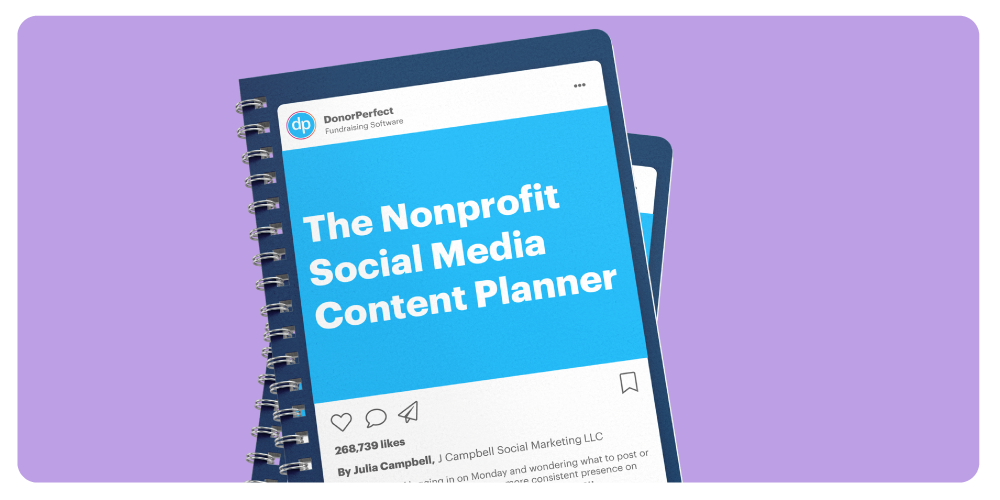 Download your Social Media Content Planner