It's a snap to accept donations online using DonorPerfect!
Nonprofits that wish to accept donations online require credit card transaction tools and services that are reliable and completely secure. DonorPerfect's proven arsenal of online donation forms, social network fundraising communities, and instant credit card authorization tools remove the hassle and headache of managing online donations while dramatically increasing your fundraising results!
Over 55.5 million people, with gifts and pledges totaling over $7.5 Billion Dollars, were tracked and recorded in 2008 using DonorPerfect. In their first year of use, our new clients average fundraising increases of over 21%!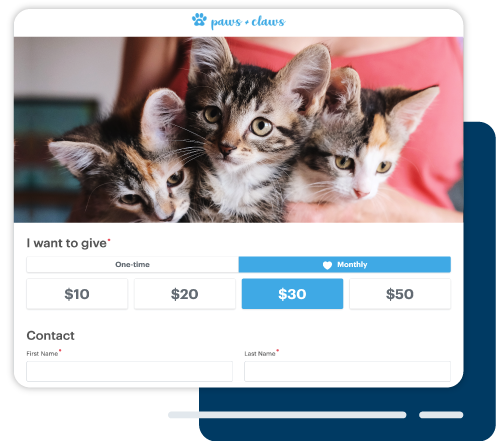 DonorPerfect Online Forms™ make it easy to accept online donations!
DonorPerfect Online Forms allows you to easily offer secure online forms for a variety of purposes. This online application provides highly customizable forms, linked from your existing website and can be customized with your logo and website themes. The service accepts online donations and other data. You can review the transactions and other collected information, then easily import them into your DonorPerfect system.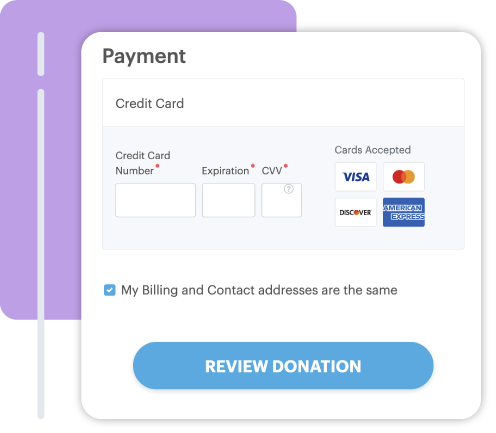 Insta-Charge™ Credit Card Processing!
Insta-Charge allows staff to accept donations online by providing access to real-time credit card processing. You or your staff simply take the donor's credit card information via phone or face-to-face, then process the data online, without leaving DonorPerfect. The card is immediately validated and instantly approved (or declined). Approved transactions are automatically recorded in DonorPerfect. No need for a credit card terminal or additional software. And no double entry!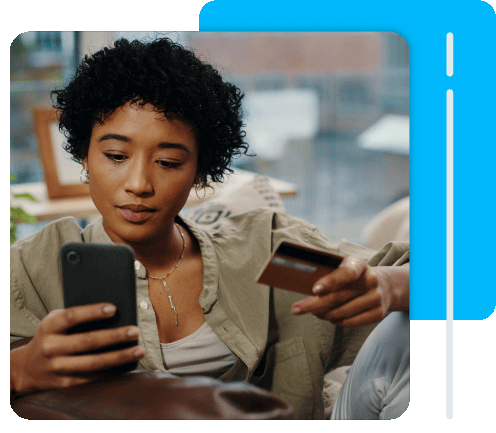 More Information about Accepting Donations Online
The following information can help you learn more about how to accept donations online. Please feel free to contact us for information about our products and services.