Donation Processing, Receipting, and Tracking
Integrated Gift Processing with DonorPerfect Payment Services
Save time with a single payment account that's built for all the ways you fundraise! With DonorPerfect Payment Services, enjoy the ease of integrated payment processing at one low rate. You'll be able to save time and money using our innovative suite of tools, including:
Online Donation & Event Registration Forms
Phone, Mail, and In-Person Payments
Recurring Gift Processing
Swiped Mobile Credit Card Payments
Learn More about our Integrated Donation Processing Services
Email Acknowledgement / Receipting
Save time saying thanks with DonorPerfect.
With DonorPerfect's acknowledgement and receipting features, you can:
Seamlessly record and recognize every gift with the most appropriate response, whether it's a thank-you letter, phone call, award, or gift.
Send a donation acknowledgement, saving your staff time, leaving your donors feeling appreciated, and providing them with a receipt.
Effortlessly produce receipts and documentation for donors taxes (US & Canada).
Save paper and postage costs, leaving more money for your mission.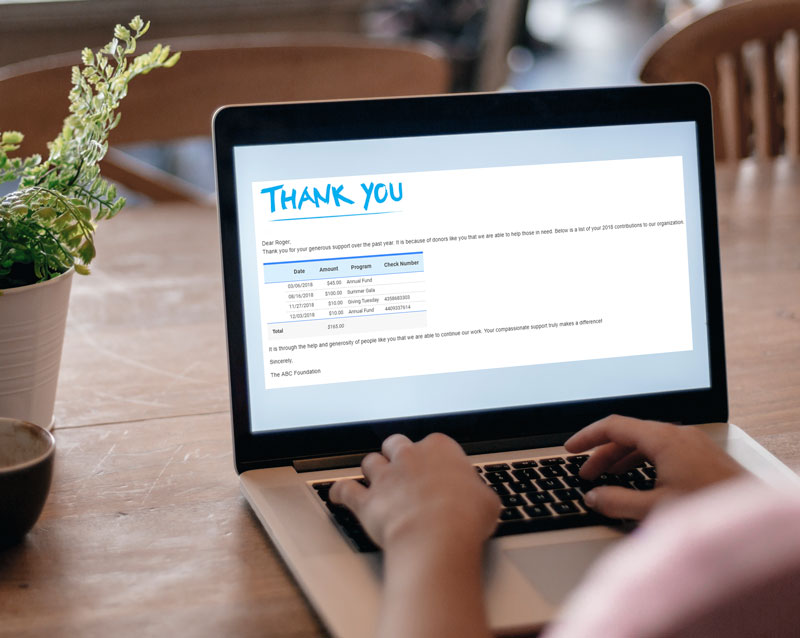 QuickBooks Integration
Eliminate double data entry! Post gifts effortlessly from DonorPerfect to QuickBooks. You can track and reconcile gifts with confidence, and customize how your gifts post to QuickBooks. With DonorPerfect and QuickBooks Online, you can choose to map gifts to your QuickBooks bank account, income accounts, and classes.
Learn more about our QuickBooks Integration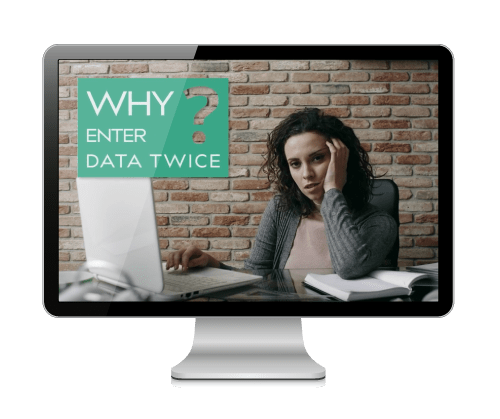 Multi-Currency Tracking & Conversion
DonorPerfect's multi-currency tracking and conversion can help track, manage, and convert gifts and pledges into any currency. Get better insights on local fundraising efforts by tracking original currency data and eliminate errors and save time by automating currency conversion.
Learn more about our Multi-Currency Tracking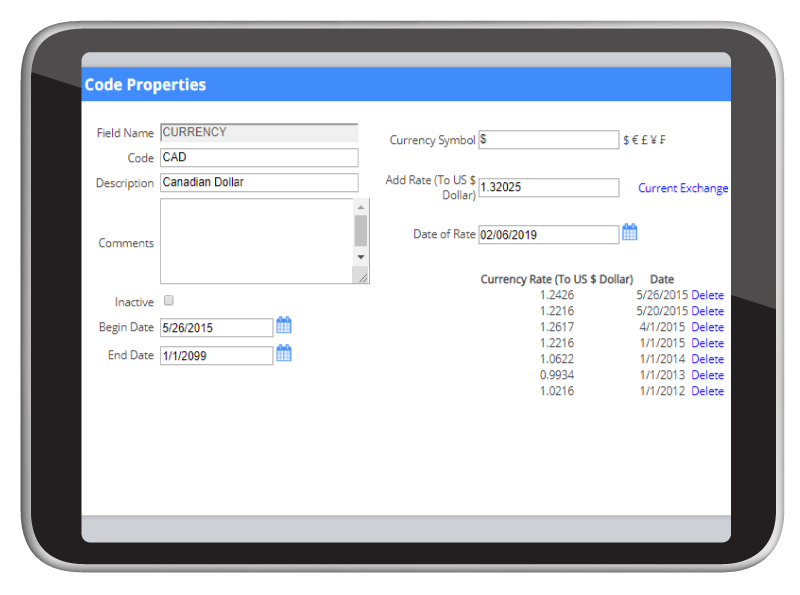 Back to Top