Take the hassle out of fundraising with our customizable online donation forms.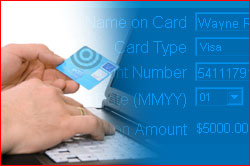 The Internet has opened a vast new fundraising resource for nonprofits, and DonorPerfect provides simple yet powerful tool that take maximum advantage. WebLink is our web-hosted service that allows simple creation and customization of online donation forms that are secure and fully intergrated with your database. DonorPages, our social network fundraising service, makes it simple for you to manage a network of individual supporter webpages that accept donations on your behalf.
Over 55.5 million people, with donations totaling more than $7.5 Billion Dollars, were tracked using DonorPerfect in 2008. First year clients averaged increased fundraising over 21%!
WebLink™: Secure, customized online donation forms!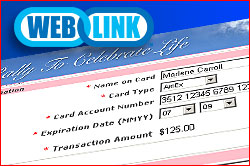 WebLink, our proprietary online application, provides personalized online donation forms that are linked from your fundraising site and integrated with your database. Each online form can be customized with your logo and graphics, and to collect the specific data you require. And information collected by WebLink is protected by SafeSave™, our state of the art data encryption and protection service.
View Sample WebLink forms


Client Success Story: WebLink


Request Information and Free Demo

DonorPages™: Individualized supporter web pages!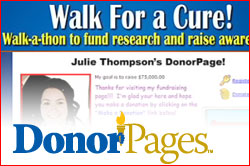 DonorPages makes it a snap for donors, volunteers, event participants and other supporters to email friends, family and colleagues, asking them to visit a personalized donor page and make a donation in support of your cause. There's no money or paper checks to handle or lose – DonorPages accepts gifts and pledges via an online donation form! Transaction are processed automatically and easily imported directly into DonorPerfect!
More Information about DonorPages


Request Information and Free Demo

More about online donation forms and nonprofit credit card processing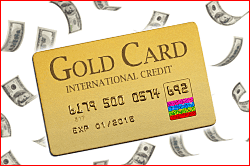 Use the links below to learn more about how integrated online donation forms can increase fundraising results. Contact us to learn more about our products and services.
Demystifying Credit Card Processing for Nonprofits


Glossary of Credit Card & Electronic Payment Terms


Blog: Nonprofit Technology & Operational Advice