Monthly Giving Resource Center
Monthly Giving Starter Kit –
Unlock the Hidden Treasure of Recurring Gifts!
Six out of every ten donors will stop giving to your organization next year. Improving donor retention is a hidden treasure of funds. You just need the right strategy and the right tools.
We created this Monthly Giving Starter Kit to help you retain more donors and raise more money, year after year. You'll learn:
5 reasons why you should start a program
How to convince your board
5 essential steps for creating and growing a program
Once you finish, you'll have everything in place to begin and grow your recurring gifts program!
Download Your Starter Kit!
Templates
Click to download and customize each template
Other Tools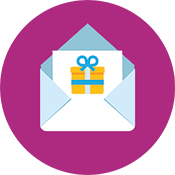 Recurring Gift Mailer Template
Professionally designed mail insert that you can customize and include with your next solicitation mailing or pledge reminder.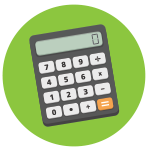 Monthly Giving Calculator
Calculate the revenue after the first year of monthly giving, and what if you converted 1%, 5% and 21% of your donors to monthly donors.
Monthly Giving Information
Collecting recurring or one-time gifts by credit card or bank draft (ACH) is easy with DonorPerfect's Monthly Giving system.
Less Administrative Time and Cost
Automatic Fulfillment and Reliable Cash Flow
Encourages Larger Gifts and Annual Renewals
Enhances Convenience for Donors
Better Security and Control of Funds
Other Resources
Infographic
Why donor retention is a problem, and how monthly giving can help!
Click Here
Free eBook!
Demystifying Credit Card Processing for Nonprofits
Click Here
Reference Terms
Glossary of Credit Card & Electronic Payment Terms
Click Here
Back to Top