June 4, 2019 | Categories Donation Processing, Donor Management, DonorPerfect Fundraising Software, DonorPerfect Update, Featured
Release Announcement: DPMobile Adds Donor Profile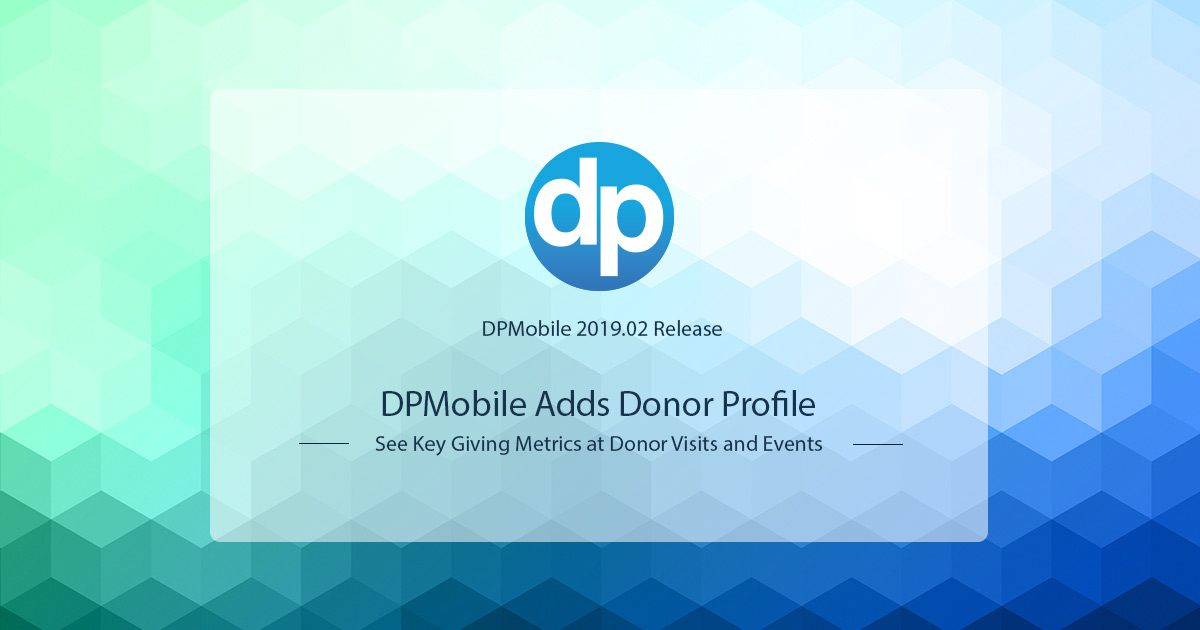 Don't panic when you can't remember specific donor details! The key to better donor relationships is in the palm of your hand. DPMobile gives you access to your entire DonorPerfect system from your iPhone, iPad and Android devices anytime, anywhere! The newest release of our mobile fundraising app includes DP's Donor Profile, a quick way to see and interact with important donor data.
Never Forget Important Donor Info!
Be more prepared when you meet with donors. Instantly scan your donor's profile using DPMobile. Check your donor's narrative and key giving metrics at a donor visit, gala, auction, golf outing, or even over lunch.
1. Tap the Search icon to search for your donor.
2. Tap on the donor's name in the search results.
3. Their record will open and show their Donor Profile.
4. See a photo of your donor, the best phone number to contact them and their most recent email address. Want to reach out? Call, text or email constituents with one click. DPMobile will auto generate a contact record.
5. Stay on top of details! Tap the donor's narrative field to see the full note.
6. View your donor's Active/Inactive status and how long they've been connected with you.
7. Badges indicate volunteers and major or monthly donors.
8. Review your donor's last gift donated, their largest gift ever, their lifetime total and how many gifts they've given.
Having all this information in one place helps you be more prepared and saves you time!
For full instructions, visit Accessing and Updating Donor Info in DPMobile in the Knowledgebase in DP Community. Also check out Donor Profile to learn more about the specific donor engagement metrics available.
Access Donor Profile Anywhere, Anytime!
DPMobile is FREE for all DonorPerfect users. Download it and use your DonorPerfect account to log in on any iPhone, iPad and Android devices. You'll always be prepared when you encounter donors, no matter where you are.
DPMobile Release Notes
Adding Donor Profile to DPMobile's donor information screens is not the only improvement in this release. Read about all the enhancements to our mobile fundraising app in the DPMobile 2019.02 Release Notes in the Knowledgebase in DP Community.