April 10, 2019 | Categories Donation Processing, DonorPerfect Update, Featured, Monthly Giving
Release Announcement: Save Time Processing Donations With DPMobile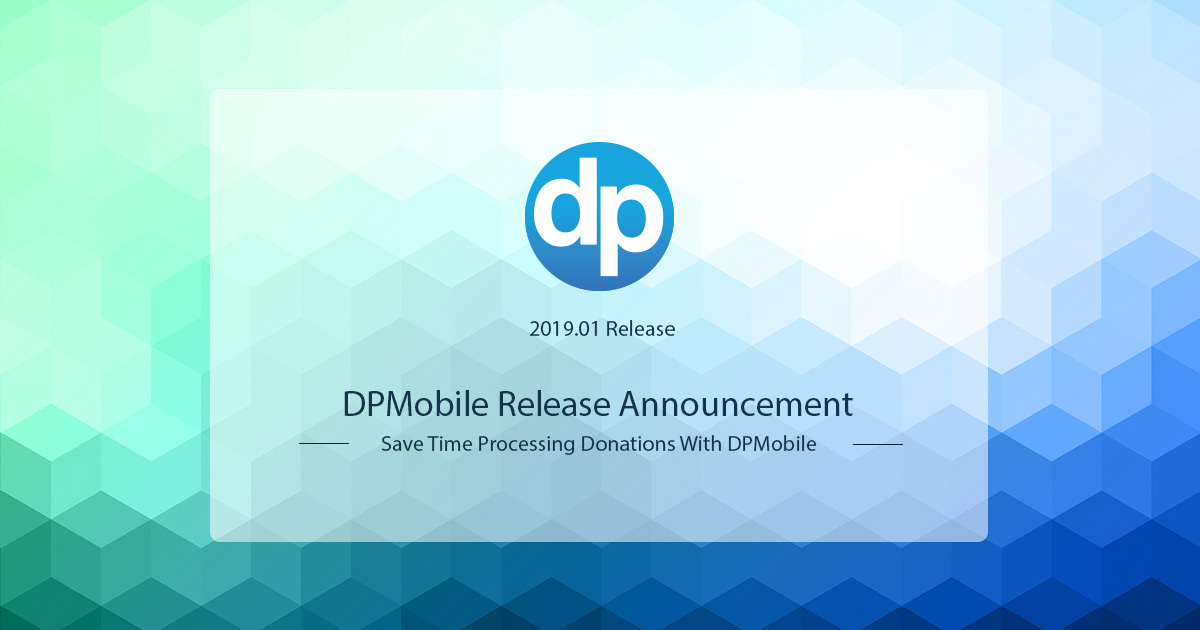 DPMobile, our free mobile app that gives you the power of DonorPerfect from anywhere, anytime, just released a new version. Our new API improves DPMobile's overall performance and streamlines the process to accept donations using your phone. It's also easier to find key donor information, like pledge balances and gift history, on the go.
Access Key Donor Info from Anywhere
In a recent survey, 80% of DPMobile users told us that the ability to quickly find donor information on their phone is their favorite app feature. It's one of the best ways to be prepared during donor visits or at events. Review pledges and gifts for each donor, view their address on a map, see your donor's photo or access their contact information instantly from anywhere. Now, when you search for constituents, you can also search on their middle name and phone number. Simply enter the phone number in the search bar to see any donor(s) associated with that phone number. (Note: Include hyphens and parentheses for more accurate results.)
Speed Up Donation Processing Time
Over the past several years, credit card companies have implemented security and authorization solutions that minimize the need for cardholder signatures in fraud prevention. In fact, they no longer require a signature for in-store credit and debit purchases. Following this industry trend, our new API streamlines the steps needed to accept donations using your phone by removing the signature requirement. This speeds up the time spent processing a donation, giving donors more time to engage with your nonprofit during events and donor visits.
Never miss a donation opportunity! Here are 3 ways to accept credit card payments using DPMobile:
Manually enter payments (iOS and Android)
Use your phone's camera (iOS and Android)
Swipe payments using a card reader. (iOS only)
Release Notes
Faster donations and more donor search criteria are not the only improvements in this release. Read about all of the enhancements in the DPMobile 2019.01 Release Notes in the Knowledgebase in DP Community.