Better data is the key to better donor relationships
Nobody can store every detail about every donor in their head. With DonorPerfect, we'll keep track of all the details for you, and give you the peace of mind that comes with knowing the information you have handy is accurate and up-to-date.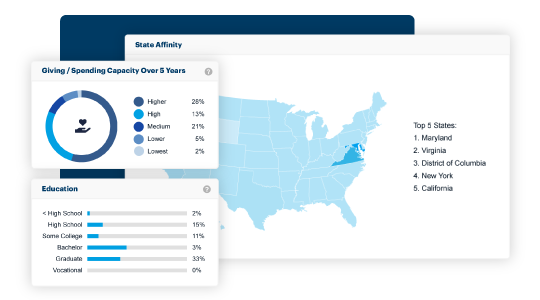 Building high-quality relationships with your donors relies on high-quality data. When your data is clean and accurate, you'll know exactly:
Who has the capacity and inclination required for your next major gift
When to send your top prospect a thoughtful birthday card
Which suggested gift amounts will inspire your donors to give more through your direct mail appeals
And more!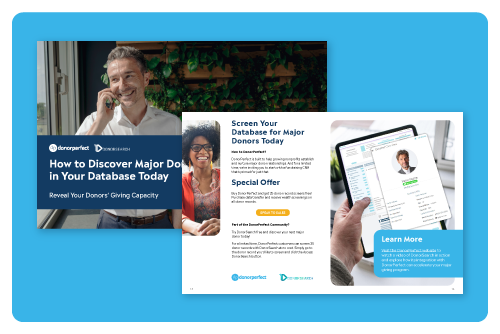 DonorPerfect Features for Data Quality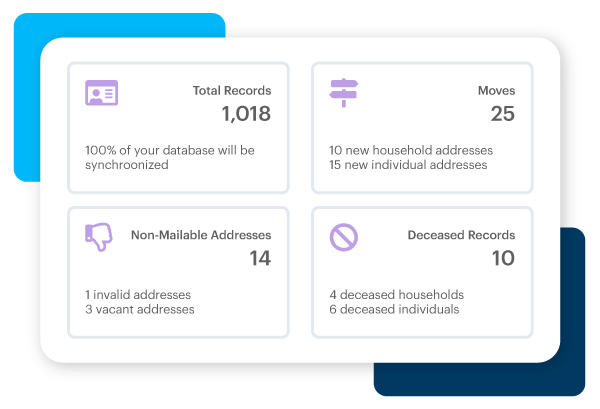 Global Updates
Update multiple records simultaneously, with customizable lists and criteria.
Advanced Data Imports
Automatically match data between your import file and DonorPerfect, even for customized fields.
Export Templates
Create user-friendly, customized templates to export only the data you need, and nothing you don't.
Data Transfers
Whether you want to transfer donor data from a different software system or spreadsheets, DonorPerfect's Technical Services experts make sure nothing falls through the cracks.
Data Appends
Add new data, such as a list of email addresses or event attendance, to your pre-existing data with minimal effort.
Additional Services and Integrations for Data Quality
Your database is unique to your community and your mission. That's why the DonorPerfect team offers core features, integrations and add-ons, and one-on-one consultations with database experts to ensure you have the highest quality data possible.
"DonorPerfect is just easy. It will make life easier. Especially with relationships. Not only the building, but the tracking. Being able to get those letters out immediately, being able to link them to your events – it's just an all-in-one great tool to use."
– Susan Sauro
Imagine what high-quality data
could do for you
Are you ready to make the most of your donor data?
Register today for a personal demo to see DonorPerfect in action.