DonorPerfect makes it easy to run a-thons and other events online!
Even help your supporters become online fundraisers!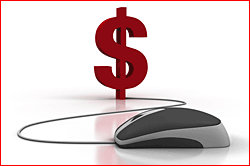 DonorPerfect makes it nice and easy for nonprofits to run online auctions, fundraising sales, membership sign-ups and more! Our securely encrypted transactions processing tools allow you to focus on development and campaigns! You can further leverage your donor database by offering an online social network fundraising community, where each constituent becomes an online fundraiser in support of your cause.
In 2008, DonorPerfect helped thousands of nonprofits track 55.5 million people, with gifts and pledges totaling over $7.5 Billion Dollars! New clients average fundraising increases of over 21% during their first year of use!
DonorPages™: Every Supporter can be an Online Fundraiser!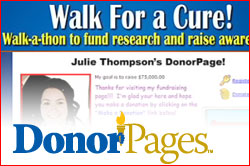 Studies have shown that personal appeals to donate, by a friend, family or colleague, are far more successful than appeals made by nonprofit organizations. DonorPages™ makes it easy for your supporters to act as online fundraisers by making it simple to create personal online fundraiser webpages that accept donations. No money or checks – online donations are made right on the DonorPage! And new donors are stored as records right in your donor database!
More Information about DonorPages


Request Information and Free Demo

WebLink™ Online Fundraiser Donation Forms!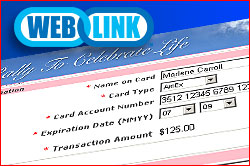 WebLink™ online forms are great for auctions, fundraising item sales & other online fundraisers! These personalized forms collect only the data you require, and offer secure credit card transaction processing. Collected donations are quickly reviewed and imported into DonorPerfect or other databases. WebLink™ is also great for event ticket sales, memberships and more!
View Sample WebLink™ forms


Client Success Story: WebLink


Request Information and Free Demo

More Nonprofit Online Fundraiser Information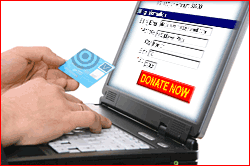 There are many factors to consider when choosing software and services for online fundraiser transactions. We've provided the following information to help clarify the choices and best practices for nonprofits:
Demystifying Credit Card Processing for Nonprofits


Glossary of Credit Card & Electronic Payment Terms


Blog: Nonprofit Technology & Operational Advice