July 27, 2021 | Categories DonorPerfect Fundraising Software, Featured, Fundraising Strategies, Nonprofit Technology
Create Your Transformational Fundraising Strategy in 5 Simple Steps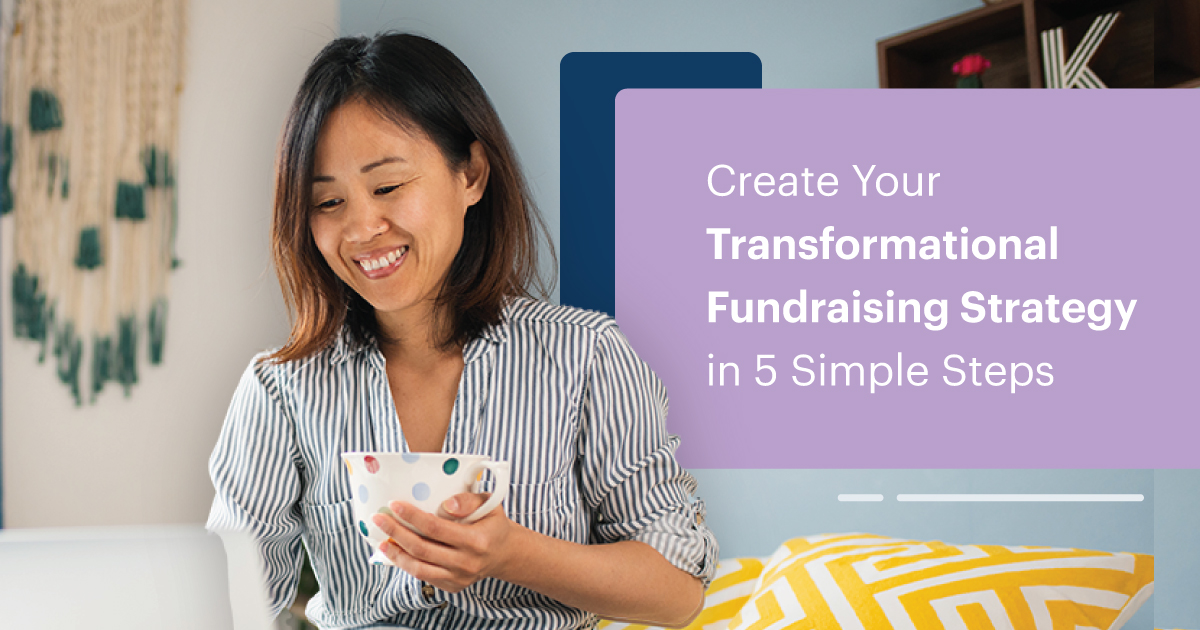 As many donors become increasingly beholden to causes over individual organizations, nonprofits can no longer lean on catchall approaches to engagement. In an ever-personalized world, donors want more than the momentary fuzzy feeling of making a donation. They want a personal relationship with the people in your community and with the progress they make possible by supporting you.
They don't just desire a relationship with your organization, they require it. And that's because they need to know that their individual investment in your work, their presence at your fundraising events and volunteer days, and their enthusiastic sharing of your social media posts is something that's really creating an impact on the causes they care about most.
You're already an expert in creating positive change for the communities you serve. Now it's time to change the ways you rally your donor community to act as the partners in progress they really are. The answer? Transformational fundraising.
Transactional fundraising vs. transformational fundraising
Is it worth your time to evaluate how you approach donor engagement? To show you just how "transformational" this approach truly is, let's look at a breakdown of this buzzy terminology: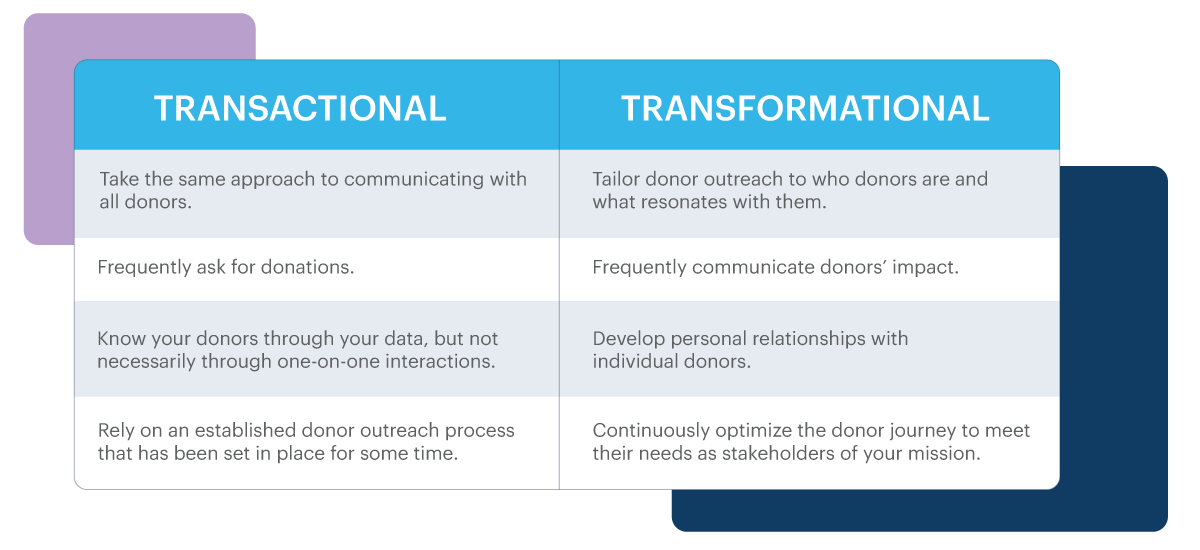 Make the shift from transactional fundraising to transformational fundraising in 5 steps
With all the hats you and your staff members wear on any given day, it's completely understandable if you're currently leaning on the transactional fundraising model. The good news is, taking the steps to transform your fundraising strategy isn't a monumental effort. Sure, it's a little bit of work upfront but the time you take to pursue the following steps will pay off big time in the long run.
Transformational fundraising tip #1
Know your donor community demographics
In order to excel at transformational fundraising, you need to break your donor community into segments defined by attributes like interests, prior engagement, and giving capacity. But you can't develop donor segments if you don't know who your donors are. With tools like DonorPerfect Insights, you can delve into the individual people who make up the community supporting your cause by uncovering personal traits like:
Location
Gender
Age
Education
How much they give
Causes they support
Preferred outreach methods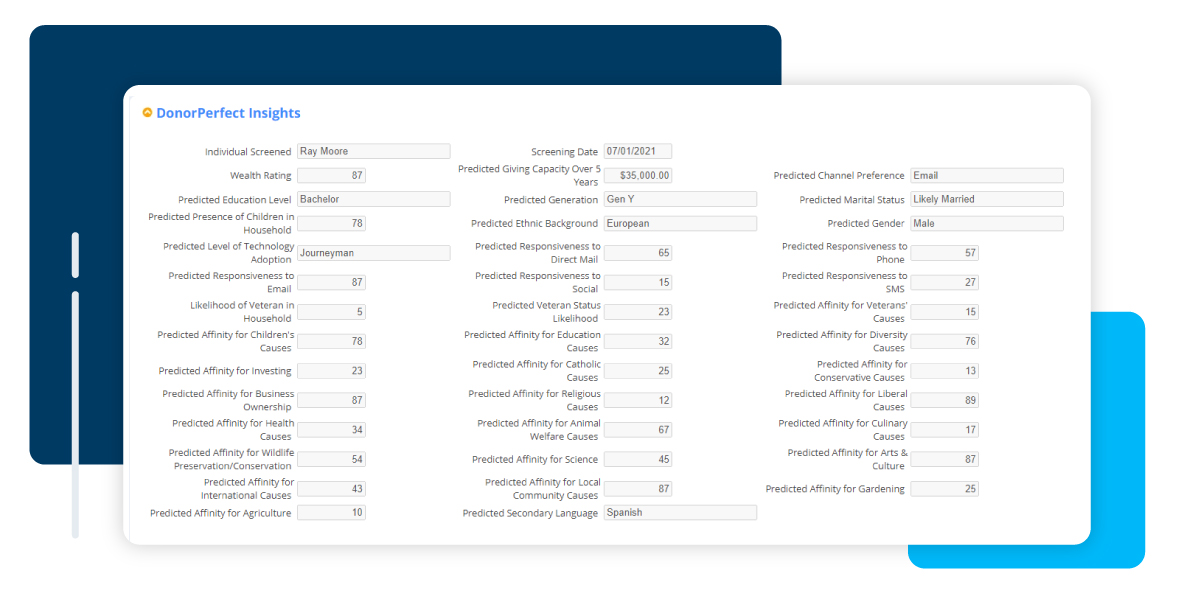 Once you have this data, you're equipped to create donor personas that can help you better segment and engage different types of donors in your community.