September 20, 2022 | Categories #GivingTuesday, Featured
How to Execute Successful Giving Tuesday Stewardship

More than a third of annual giving happens in the last three months of the year, according to DonorPerfect research. Having a plan in place to steward Giving Tuesday donors sets you up for a successful year-end, and the new year after that.
It's easy to feel anxious going into Giving Tuesday, but at this phase in the process, you've already completed your planning and writing. So take a deep breath. The bulk of the work is over! Now all you have to do is press play.
Who will be involved in Phase 3 of your Giving Tuesday journey:


3 Role-Based Steps for Successful Giving Tuesday Stewardship
Step #1: Keep supporters in the know
Communicator: Send goal updates at high-traffic intervals.
Plan 2-3 times throughout the day when you can update donors about the progress that has been made toward your goal, or wait until you have an exciting announcement, like a major gift.

DonorPerfect research has shown that the highest volume of Giving Tuesday gifts are processed in the evening at 6:30, 11:00, and 11:59 pm.

If you have capacity to get creative, lean on integrations to get the word out. Ex. Text messaging and personalized video messages.
Networker: Share goal updates with your network and ask them to step in.
Send personalized updates to middle, large, major, and matching donors, letting them know how they can help you get closer to your goal.

Step #2: Report on your efforts
Administrator: Pull Giving Tuesday reports for each donor segment.
Communicator: Determine the statistics or wins you'd like to share with donors.
Consider an impact or gratitude report to share with donors.
Consider including impact information in your tailored thank-yous.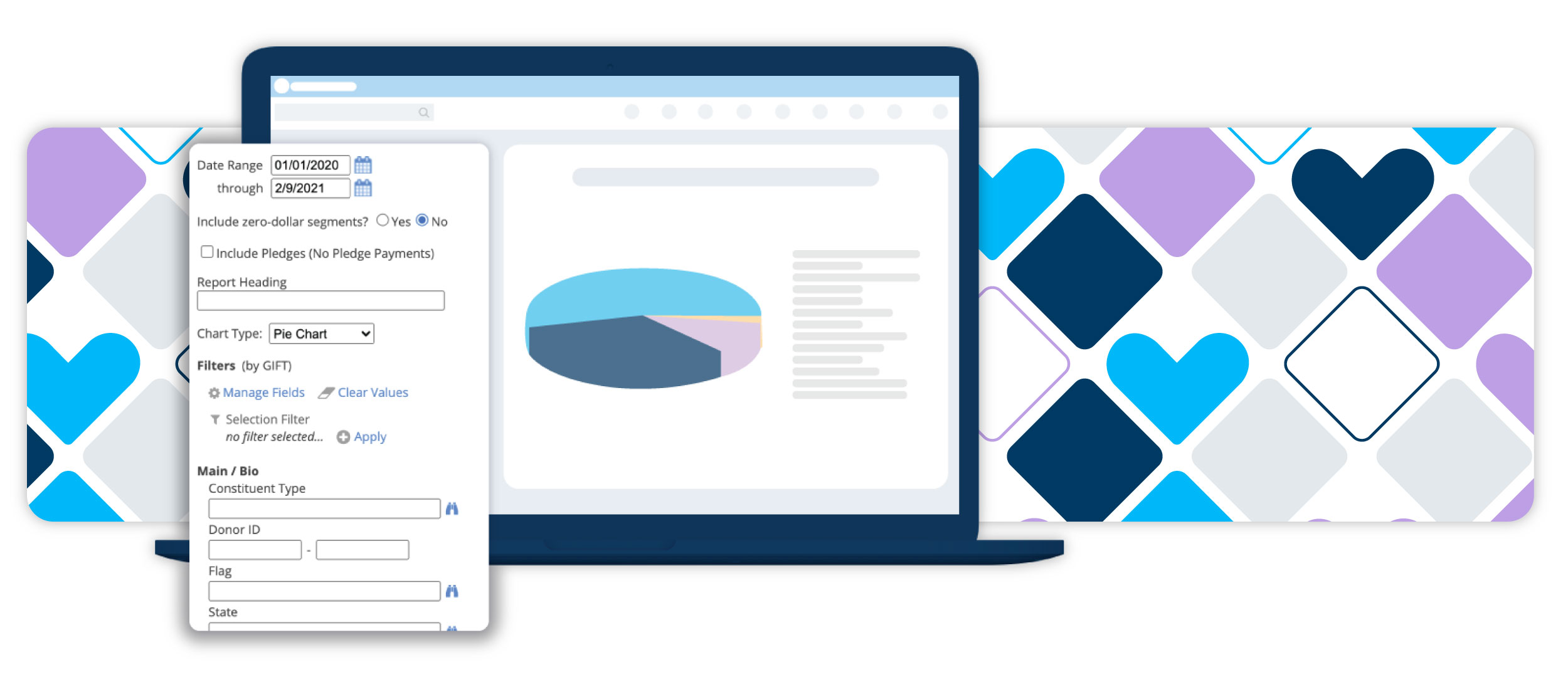 Step #3: Express gratitude
Administrator: Create mail merge templates and dynamic fields.
Strategist: Determine your plan to make each donor group feel special.
Which donors or donor groups will get handwritten notes or personalized videos? Will you be sending thank-yous en masse, individually, or both?
Consider following up with year-end asks.

It's okay to ask again, and your Giving Tuesday donors have already shown you that they're interested in your cause!
DonorPerfect research has shown that, in the month of December, the highest volume of gifts were processed on the 1st, 15th, and 31st of the month. Try engaging with your Giving Tuesday donors on these dates, encouraging them to make their last tax-deductible donations of the year, and maximize the impact of their annual contribution.
Communicator: Develop content & edit templates for individual thank-yous.
Write 1-2 sentences for each donor segment you are focusing on that will make their thank you tailored to their Giving Tuesday experience. The rest of your thank-you communication can be the same for all donor groups.
If you have the capacity to use more than one thank-you channel, consider a more personalized approach for donors who really stepped up. Ex. Try a handwritten thank-you note or a personalized video message.
Networker: Send a mass thank you and reach out to major donors.
Continue to be the face of the campaign by sending out a mass thank-you email to all Giving Tuesday supporters, signed by you. If you plan to reach out to donors individually, your mass thank you could be your gift acknowledgment.
Consider sending a video so donors can see and feel your gratitude.
Now give yourself a pat on the back. Giving Tuesday takes the entire giving process and squeezes it into just 24 hours – and you prevailed! Gaining new donors is always great, and so is reaching your goals, but above everything else, be proud of the change you've created in just one day. It's the perfect motivation to keep pushing through the New Year to do even more good.