International Fundraising Platform
Your Fundraising Growth Platform
Engage your supporters and raise more money with an online fundraising solution built for not-for-profit organisations.
Flexible, customisable easy-to-use system
GDPR compliant data hosting
Online forms including Gift Aid declarations and GDPR fields
Automated Gift Aid Claims processed directly to HMRC
Email and letter receipting
USA, Canada, UK, and Australia offices
Meet DonorPerfect:
Your Complete Online Fundraising Platform
Where We Operate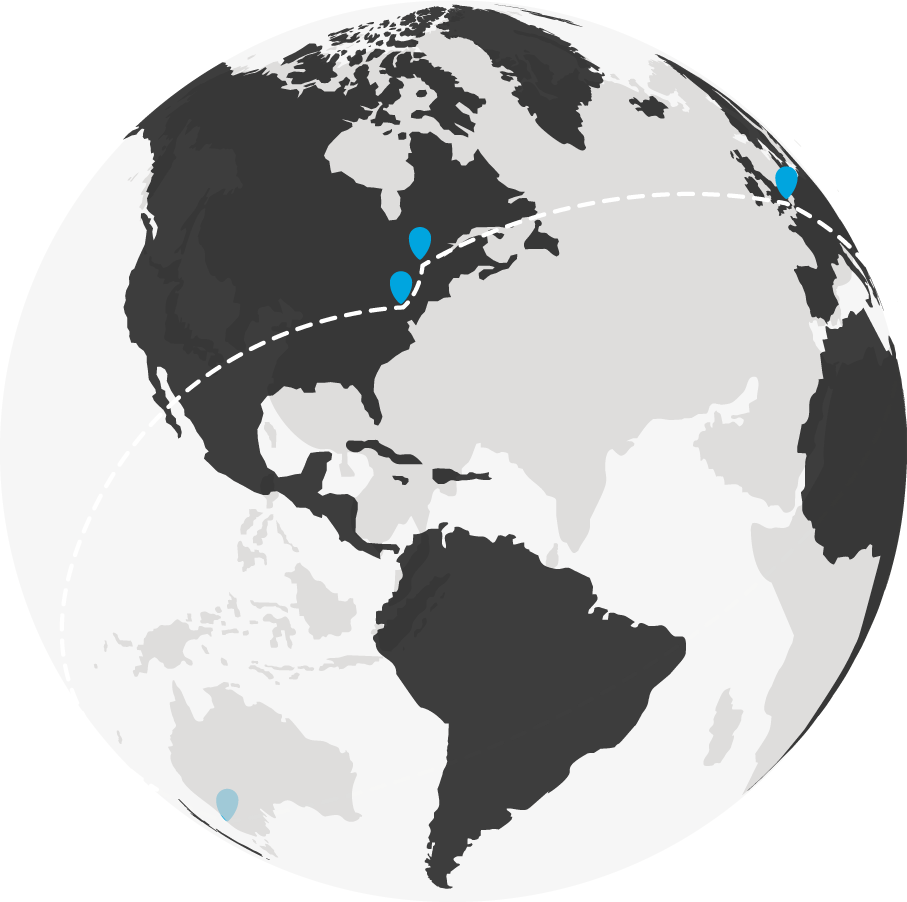 USA
Although DonorPerfect is primarily US-based, organisations across the globe choose us. We're a 100% employee-owned, client-focused company with in-house payment processing and unparalleled customer service.
Click here if your organisation is in the USA
Canada
With an office in Montreal, DonorPerfect is equipped to handle Canadian organisations' unique needs, such as bilingual services and expertise in CRA standards for tax receipting.
Click here if your organisation is in Canada
Outside North America
Hundreds of organisations that operate like US or Canada-based organisations use DonorPerfect. Payments are processed in your local currency.
Disclaimer: DonorPerfect does not guarantee the use of its software outside of North America. We advise you to consult with your counsel to understand if DonorPerfect is right for you.
DonorPerfect's International Accommodations
GDPR
DonorPerfect keeps you GDPR Compliant
SCREEN DESIGN
Custom fields allow you to track the data you need
GIFT AID
Save time by automating Gift Aid claims
General Data Protection Regulation
DonorPerfect supports your need for staying GDPR compliant. By helping you track and manage GDPR requirements in your donor data, you can continue protecting the privacy and respecting the communication preferences of your organisation's supporters.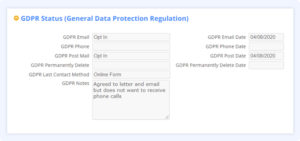 DonorPerfect's GDPR capabilities enable you to:
Manage GDPR and FPS requirements
Record and track supporter communication consents
Set communications preferences (opt in/out for email, post, phone, and text)
Set communication types (events, fundraising, newsletter, etc.)
Audit trail of preference changes
Permissions and preferences are respected when creating communication lists.
Screen Design
The Screen Designer supports the goal of easy customization by enabling you to readily edit the content and layout of your data entry screens. Save time and improve your efficiency! DonorPerfect's intuitive, flexible design provides custom data collection to match your needs. Accept gifts in any currency and automatically convert payment information.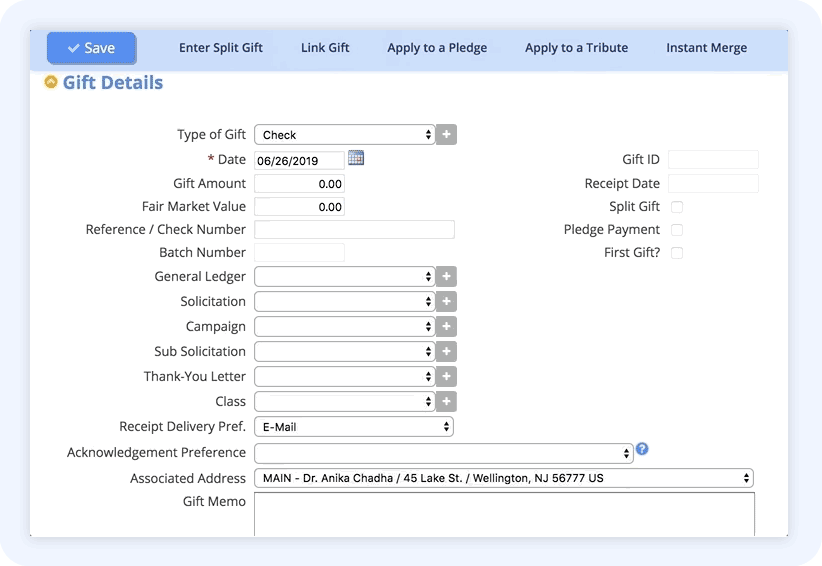 Gift Aid

Save time and improve your cash flow with automated claims, processed directly to HMRC. DonorPerfect automatically compiles your Gift Aid claim based on all eligible donations in your system. Your claim is then submitted electronically to HMRC, and once processed, HMRC will submit the funds into your bank account.
Receipting and Acknowledgment
DonorPerfect clients report saving an average of 80% more time over manual acknowledgement processing. Automatic Gift Aid calculations track net and gross amounts and include a full audit trail.

DonorPerfect's Gift Aid integrations allow you to:
Automate claims processed directly to HMRC
Manage Gift Aid declarations, dates, methods, and start/end dates
Easily designate when a gift is eligible for Gift Aid
Include Gift Aid declarations in your online donations forms
Go for the Goal with DonorPerfect
DonorPerfect equips your nonprofit team to accomplish just about everything on your plate, from routine daily tasks like data entry to big picture initiatives like annual campaigns.
RAISE MORE MONEY ONLINE
Effortlessly collect online, mobile, and monthly gifts through integrated forms and processing.
SAVE TIME FOR WHAT MATTERS
Streamline daily operations with time-saving tools, automatic features, and integrations.
GROW YOUR DONOR COMMUNITY
Reach people who care about your cause with stories that turn them into advocates.
RALLY YOUR SUPPORTERS
Host can't-miss digital events with auction software and dedicated event websites.
GET TO KNOW YOUR DONORS
Turn donor data into valuable donor details with custom reports and fundraising analytics dashboards.
Back to Top