November 16, 2023 | Categories Featured
Fundraising Automation Must-Haves: 8 Tasks to Let Software Take Over
Nonprofit teams are masters of multitasking, managing a wide range of responsibilities from event planning to fundraising asks to program management and supporter communications. They find a way to get things done with whatever resources are available, often in creative ways!
While you may have become adept at finding workarounds, these improvised solutions may not be the most efficient. The average U.S. employee spends almost five hours per week on repetitive tasks, taking valuable time from already stretched staff.
Automation is the key to unlocking your nonprofit's growth potential. With fundraising automation, you delegate certain actions or tasks to a software solution. Once set up, the software then manages the tasks on your behalf. It's the extra set of hands your organization needs.
Let's take a look at how centralizing your fundraising activities and utilizing automation tools can help your nonprofit reach new heights in efficiency and outcomes.
Prioritize fundraising automation
Automation enhances nonprofit performance for a greater impact. It streamlines operations, reduces effort, and enhances efficiency. Whether you're automating simple tasks like donor communications or more complex ones involving data analysis, the ultimate goal is to empower your nonprofit to accomplish more in less time.
To achieve this, consolidate all your fundraising-related activities into one place using your constituent relationship management software (CRM). From creating events and managing auctions to handling tickets, crowdfunding, online donations, reporting, and sending thank-you letters, your CRM can likely do it all.
Use DonorPerfect's SmartActions to get the job done. Automatically send emails to board members about major gifts, alert staff about sensitive donor situations, and see data updates in real-time.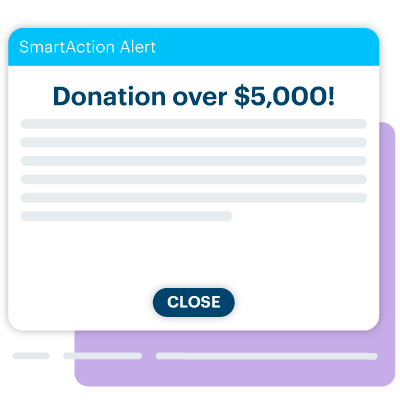 Take a step back and assess your organization's repetitive processes. Some were likely developed through trial and error, and some were implemented by someone who no longer works at your organization. Evaluate and analyze how they can be improved and automated.
Start by identifying one repetitive task, and explore easier ways to get it done.
Here are 8 tasks to start with:
1. Online donations: Quickly and easily process contributions on your website through peer-to-peer platforms, text-to-give, email, and more. Many online donations can even accept recurring or monthly donations that are automatically transferred to your organization at agreed upon intervals.
2. Donor acknowledgments: Once an online donation is made, the supporter receives a receipt in their inbox.
Tools like Instant Merge allow you to generate letter receipts without downloading data. Select a template and simply merge with data from DonorPerfect, saving multiple steps and precious time.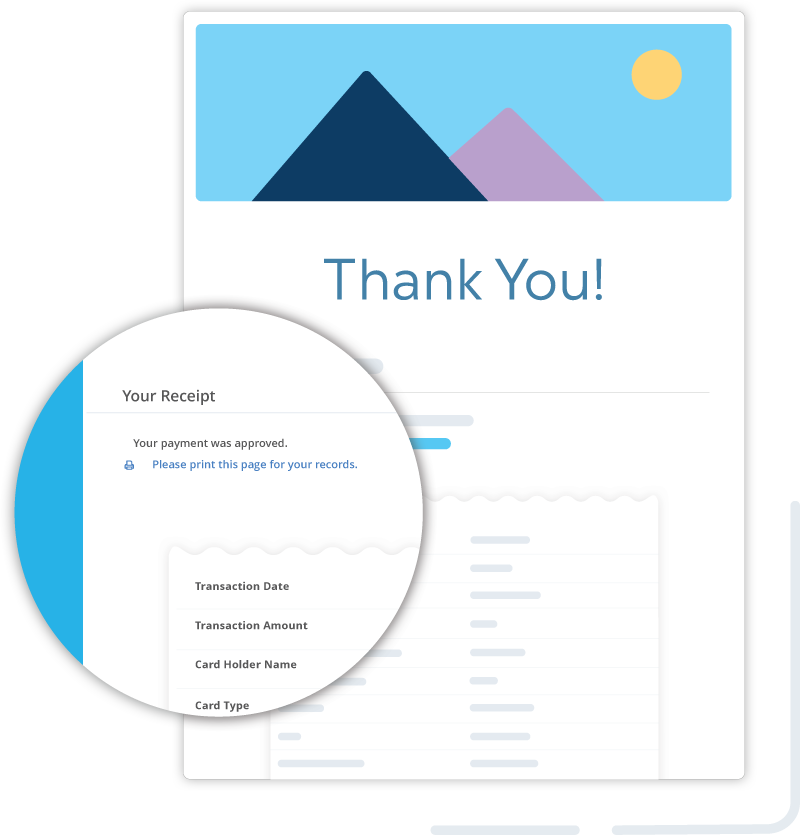 3. Content generation: Automate communications with artificial intelligence (AI) to give you a starting point for emails, social media posts, blogs, and more.
4. Email marketing: Put your email campaigns on autopilot, and segment your messages to tailor them to different donor groups for maximum impact.
From launching to promoting and measuring your fundraising campaigns, a nonprofit email marketing automation feature like Constant Contact will save you countless hours. Send different and relevant messages to small, mid, and major donors, without manually sorting contacts.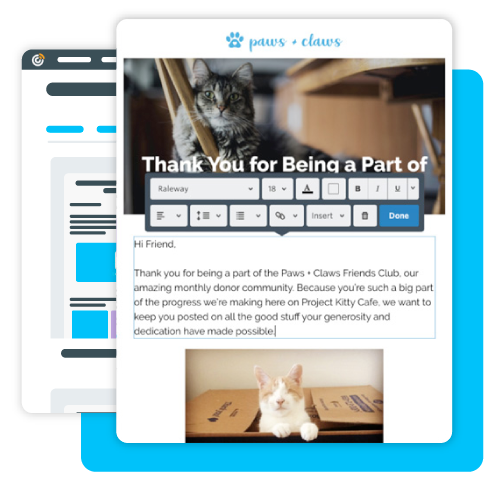 5. Donor prospecting: Leverage data analytics and machine learning algorithms to identify potential donors based on factors like giving history, demographics, and online behavior and even determine the correct ask amount.
6. Event management: Integrate donor data using targeted communication and streamline registration and payments for better tracking, engagement, and follow-up to enhance the donor experience.
7. Data analysis and reporting: Simplify the process of collecting, analyzing, and presenting data with built-in reports.
Tired of gathering data and generating fundraising reports? Get analytics delivered to your inbox so you can better manage donor data with DonorPerfect Scheduled Reports.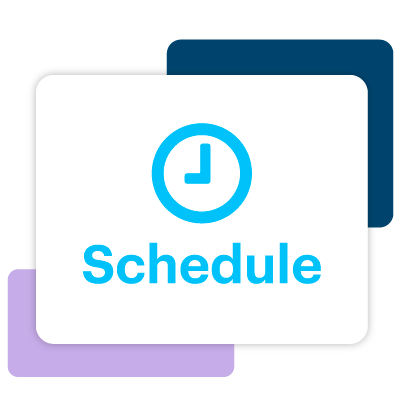 8. Accounting reconciliation: Avoid discrepancies between fundraising and financial data, and easily maintain accurate records when your CRM integrates with a trusted accounting solution.
Every nonprofit is unique, yet all can benefit from automation tools that optimize time and resources for mission-focused tasks. As you seek to accomplish more, especially on Giving Tuesday and in December when your nonprofit sees heightened giving, remember that DonorPerfect is here to support nonprofits with free resources, including the Year-End Fundraising Bundle. Your bundle includes the Giving Tuesday Cheat Sheet, End of Year Cheat Sheet, and AI Guide for Nonprofits. Download below!
Download your Year-End Fundraising Bundle