Your Fundraising Growth Platform
Engage your donors with software designed to supercharge your nonprofit's fundraising initiatives and cultivate your most valuable relationships.
See why 50,000+ fundraisers trust DonorPerfect.
Product Overview
See all the ways DonorPerfect helps you be a better fundraiser.
Pricing Overview
DonorPerfect has a pricing package to meet your needs and budget.
Why DonorPerfect
Find out why you should choose DonorPerfect over other software.
Our Brochure
Get a better look at the DonorPerfect Fundraising Growth Platform.
Featured Resource
The New Donor Welcome Series Email Template Kit
The first gift is just the beginning! Introduce new donors to all that your community's about with The New Donor Welcome Series Email Template Kit. This free guide includes Mad-Lib style templates for:
Targeted donor thank-you emails
A volunteer and event newsletter
Donation impact updates
New donor surveys
And much, much more!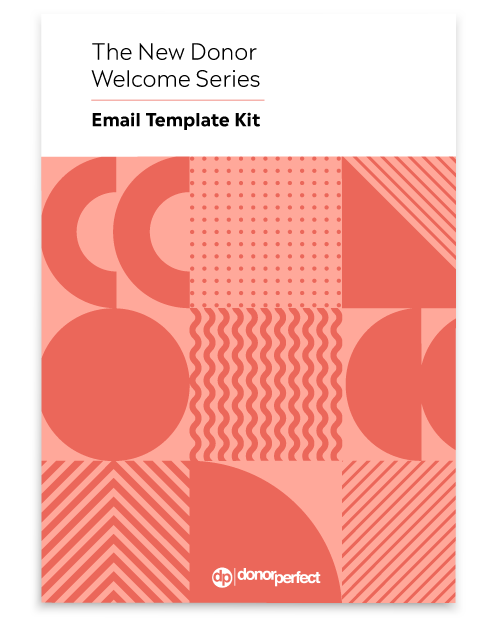 Your Flexible Donor CRM Software Investment
DonorPerfect is always flexible. There's no long term commitment required! Upgrade or trim your month-to-month subscription as your needs change and the fundraising landscape evolves.
DonorPerfect is your fundraising hub that helps you manage:
Gifts and pledges
Campaigns
Donor retention
Donor engagement
Email and communications
Receipting
Volunteers
Event registration
DonorPerfect Growth Tracks
See how DonorPerfect equips you to accomplish everything from daily tasks to big picture goals. Explore the areas DonorPerfect can help you take on, enhance, and improve below:
Online Fundraising
Turn your website, emails, and social channels into reliable revenue generators.
Operational Efficiency
Streamline operations with time-saving administrative tools.
Constituent Engagement
Get the word out with multi-channel communications.
Fundraising Events
Make giving a main attraction with text-to-give and auction software.
Donor Data Insights
Get to know your donors with prospect research, wealth screening, and comprehensive reporting.
5 Reasons Why Your Growing Nonprofit Will Love DonorPerfect
With the DonorPerfect Fundraising Growth Platform, your organization can:
See how DonorPerfect can help you move your mission forward.
In order to sustain a thriving organization, you are tasked with keeping a constant focus on making and maintaining valuable relationships and expanding your network of supporters.
As a Board Member, you may be interested in:
Scheduled Reports, built to keep you in the know
Dashboard Reports that highlight key performance metrics
Contact Management for grants, foundations, and corporate sponsors
DonorPerfect fundraising growth platform is highly specialized for the work of donor communications and development. Tens of thousands of users depend on DonorPerfect to manage the art and science of fundraising.
DonorPerfect can help you manage your entire operation, including fundraising and donor CRM, volunteer recruitment, staffing, events, constituent communications, analytics, and board reporting.
As an Executive Director, you may be interested in:
Easy Report Builder, so reporting matches your needs
Integrated Constant Contact email, included at no extra cost with most DonorPerfect subscriptions
DonorPerfect Mobile, perfect for looking up key contacts on-the-go
As the most awarded platform in the nonprofit CRM ecosystem, DonorPerfect will help you focus on improving performance and outcomes with the flexibility to achieve your goals today and as you grow.
DonorPerfect is the central source of data for a hub-and-spoke model of integrations and extensions that allow the system to adapt to changes and growth within your organization.
As a Development Director, you may be interested in:
Hundreds of customizable reports measuring the success of your development efforts
Anywhere, anytime access to all data, with complete security and control
360 degree view of donors
DonorPerfect helps you create and execute a fundraising plan with automated receipting and acknowledgements, integrated email and mobile marketing, fundraising pages connected to your website, ticketing, event planning, data intelligence, and more.
Built For Fundraising
Your team's central data source for coordinated development efforts
Annual Appeals
Monthly Giving
Online Donations
Fundraising Events
Major Gifts
Grants
Direct Mail
Capital Campaigns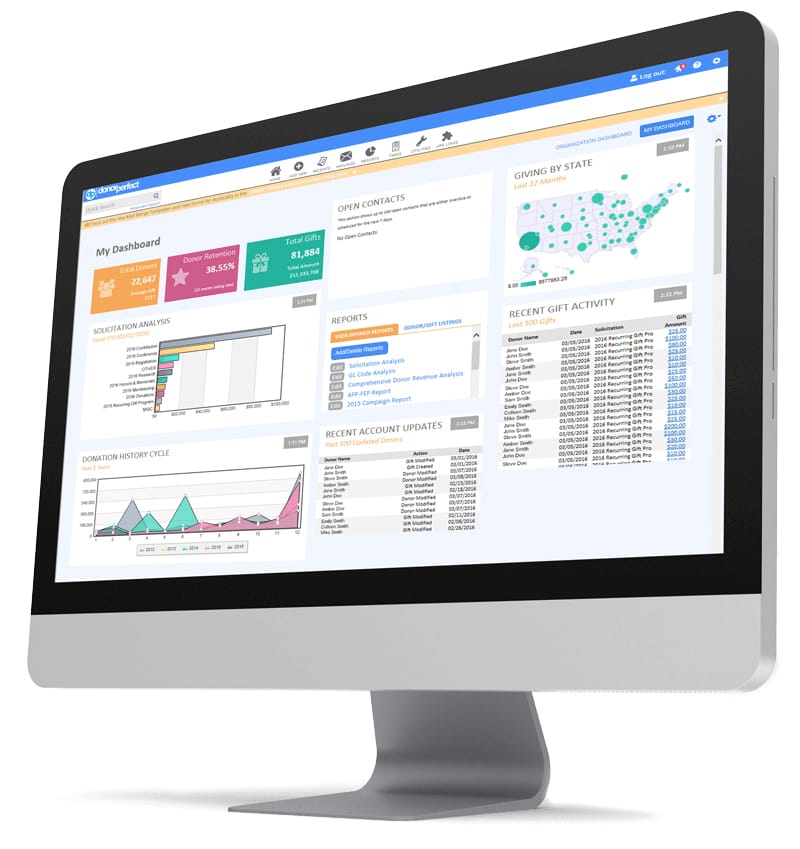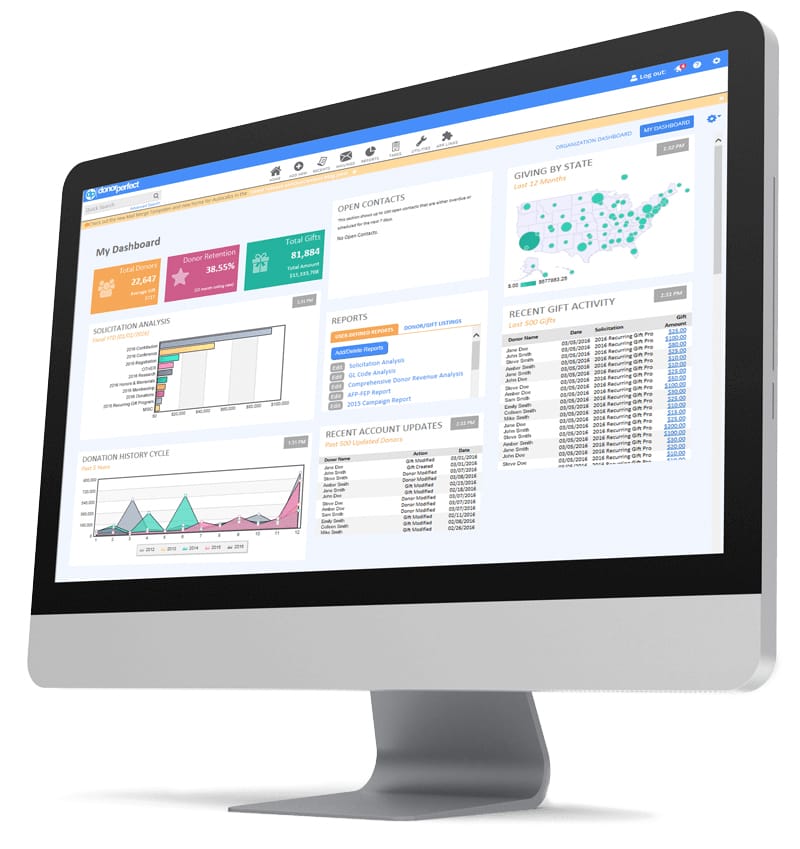 Get started with a personal demo
Call 800-220-8111 for a needs assessment and demo of DonorPerfect.
Back to Top