Get Ready for #GivingTuesday 2017

Move over Black Friday and Cyber Monday – here comes #GivingTuesday!
A worldwide effort to get people to donate to their favorite charity on the Tuesday after Thanksgiving, and the new unofficial kick-off to the end-of-year giving season. On Tuesday, November, 28 2016, charities, families, businesses, community centers, and students around the world will come together for one common purpose: to celebrate generosity and to give.
It's a simple idea. Just find a way for your family, your community, your company or your organization to come together to give something more. Then tell everyone you can about how you are giving. Be a part of a global celebration of a new tradition of generosity.
The Success and ROI of #GivingTuesday
We're in year five of #GivingTuesday and never was there more compelling evidence to join than now. I've been lucky to help nonprofits for nearly 20 years at DonorPerfect, and this is the first time I've seen such positive results across the board.
#GivingTuesday, the worldwide movement to create a day of giving to kick-off the giving season on the Tuesday after Thanksgiving, is fundamentally moving the needle and helping nonprofits raise more awareness and donations. Organizations who participate are attracting new donors and raising more money than their peers.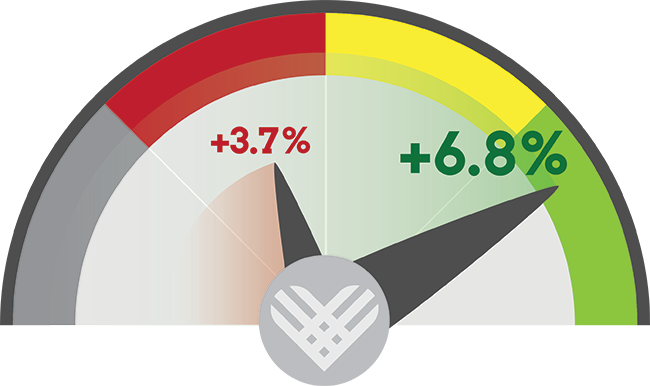 All December Donations Increased by 6.8%
Based on our research at DonorPerfect, nonprofits who participate in #GivingTuesday outgrew their non-participating peers in the all-important December fundraising season by nearly two to one. That is, those who participated grew their December fundraising by 6.8% compared to the year before, while those who did not only grew 3.7%
And for online giving, it's even more dramatic.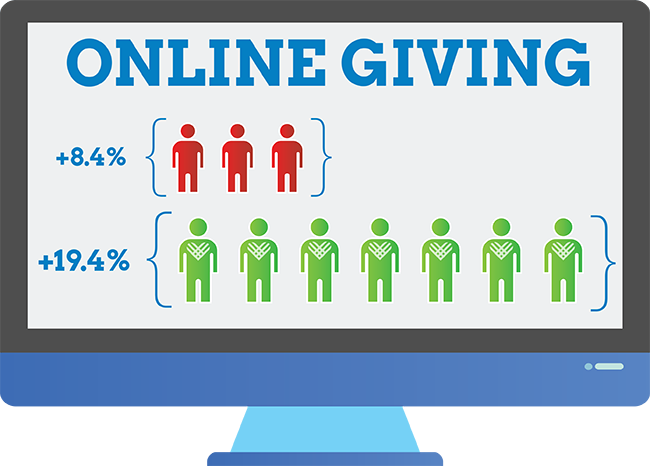 December Online Donations Grew by 19.4%!
Nonprofits participating in #GivingTuesday saw an increase in online giving of 19.4% over the previous year, while those who did not participate in #GivingTuesday only grew their December online fundraising 8.4%.
In other words, #GivingTuesday participants outgrew their non-participating peers in online donations by 2.3 times- a striking performance gap!
While the survey relies on a convenient sample size of 546 organizations who collected both offline and online donations through DonorPerfect in the last 3 years, it does provide a very useful basis for benchmarking and analysis (331 were #GivingTuesday participants in both years vs. 215 who did not participate, or only participated once).
In addition, the average size (based on annual contribution revenue) of all organizations in the sample was just under $1 million/year, and addresses the concerns some have expressed that #GivingTuesday was successful only for large organizations.
Simply put, #GivingTuesday is materially moving the fundraising needle, and is NOT time-shifting or otherwise cannibalizing gifts that may have been made anyway. When #GivingTuesday was first launched, many in the industry thought cannibalization was a concern- which was a very reasonable hypothesis. But the evidence is clear- #GivingTuesday is truly the tide that raises all boats.
Finally, like most everything else that leads to success, it does take planning and work to pull off a successful #GivingTuesday campaign. While simply having an online donation page and sending a blast email is a start, more successful organizations know that a multi-channel marketing strategy combined with their normal end-of-year campaign will bring the most benefit.
If your organization is participating in #GivingTuesday, great job! If not, please let your colleagues know about this research, and join today! Simply visit www.givingtuesday.org to learn more.
As a society, there can never be enough giving, and #GivingTuesday can move the needle for your favorite charity too.
Come join us!
Jon Biedermann
Vice President
DonorPerfect Fundraising Software