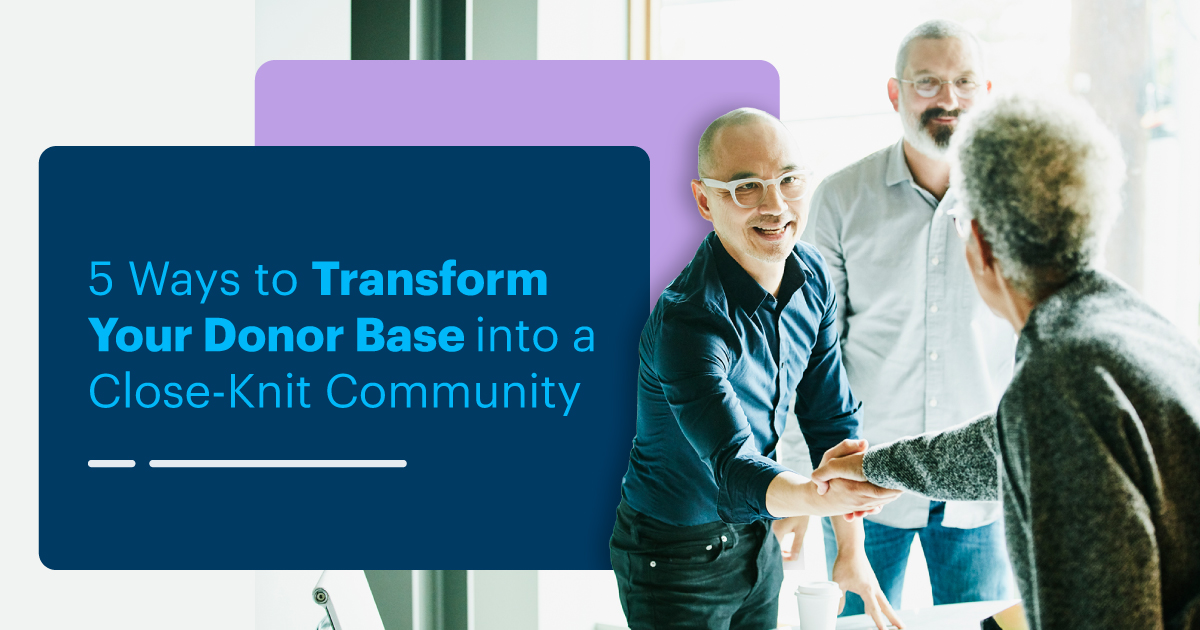 Fundraising is in the middle of a paradigm shift. For a long time, fundraisers have relied on donor-centric strategies that focus on their organization's interpersonal relationship with a donor and speak to the personal reasons a donor gives. With new generations of donors springing to action in recent years, they bring with them a new motivation to give: they are more cause-driven than they are loyal to any one organization, and they want to be part of something bigger than themselves.
How do you motivate these givers? It's all about embracing transformational fundraising, which naturally lends itself to donor retention. Here are five ways to incorporate this strategy into your fundraising for the most impact.
Like DonorPerfect on Facebook!
5 Ways to Transform Your Donor Base into a Close-Knit Community