How to Prepare for #GivingTuesday and Get Your Donors Involved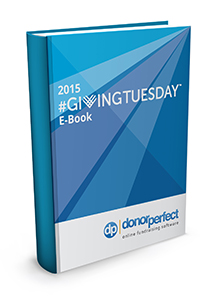 Now in its fourth year, #GivingTuesday has grown from what some thought was a "fundraising fad" to a full blown, worldwide fundraising holiday. In 2014 there was over $45 million in donations on #GivingTuesday, and 27,000 nonprofits involved.
By reading this E-Book, you will:
Learn how to prepare for #GivingTuesday – no last minute scrambles!
Increase donor engagement and donations with our step-by-step instructions and detailed email templates to send to your donors.
Maximize your results with an hour-by-hour timeline on when and how to send updates throughout the big day!