DonorPerfect's Greatest Hits: 2018 Top Fundraising Content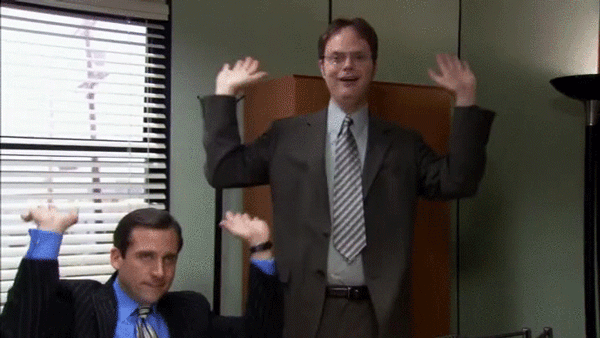 (Fund)raise the roof! It's about to be 2019. That means a fresh start to trying new fundraising strategies and finding one that really sticks.
Whether you're trying to make it to Beyonce-status in the nonprofit world or you're aiming for your next event's attendance to look something like that of a Queen concert, the theme of 2018 was growth.
The DonorPerfect Team gathered our most popular e-books to bring you our Greatest Hits: 2018 Edition here:
The Nonprofit Leadership Workbook for Women
Who run the world? Girls – according to Beyonce. But it's true! Women are increasingly taking lead roles and rocking the world of fundraising. Just take it from the five women who've made it to the top and partnered with us to bring you this action-focused guide, with the results-driven fundraiser in mind.
Get inspired!
How to Use Data to Manage Your Nonprofit
Fundraisers want to know what data should be measured, how to measure it, and how the information can help your nonprofit to be more successful. Gain insight on the right tools for the right job, including the right reports!
We got you! 😉


Monthly Giving Starter Kit
You and your staff are rockstars, and you have fans – your supporters! People who are willing to help your cause. Don't be shy about asking them to start contributing to you on a recurring basis. We've got the tips on how to ask appropriately, and the tools you need *to* ask. Then, DonorPerfect will automatically process those donations for you!
Check it out! 😎
How to Plan a Charity Auction
Our newest member of the group, ReadySetAuction (auction management software), joined DonorPerfect at the end of 2016. We're excited to provide you with content on how to make your fundraising auctions a success with the right tools for the job. Get the tips on managing your next auction with features like text message outbid alerts, extended access to your e-catalog, and mobile checkout.
It's all here!
8 Best Practices for Major Giving
Major donors are like the Berry Gordys of fundraising. They see potential and put their large sums of money toward it. In other words, they're the ones who will get your most substantial projects off the ground. This guide delves into how you can discover the major donors within your network and, more importantly, how to get their attention.
Discover your next major donor!
Giving Tuesday Ideas for 2018
Your fans who closely follow your organization expect an outstanding performance from you on #GivingTuesday. Sure, the big day has passed, but this guide has what you need to create a successful online form, rally your supporters with peer-to-peer fundraising, and keep your donors engaged through your communications – all year long.
Plan for next year's #GivingTuesday and beyond!
7 Ways You Can Start Growing Your Nonprofit Today
Everything is digital these days, right?! Nobody even buys CDs anymore – it's all downloaded. If you want to stay relevant as a nonprofit, you need to follow suit and make your website and social media presence known! This e-book brings you what you need to get your mission's word spread far and wide – and increase your revenue!
Get with the trends!

Stay tuned for all the ways DonorPerfect can help you finetune your current fundraising strategies in 2019.

DonorPerfect's Greatest Hits: 2018 Top Fundraising Content