3 Major Benefits of Fundraising Software Integrations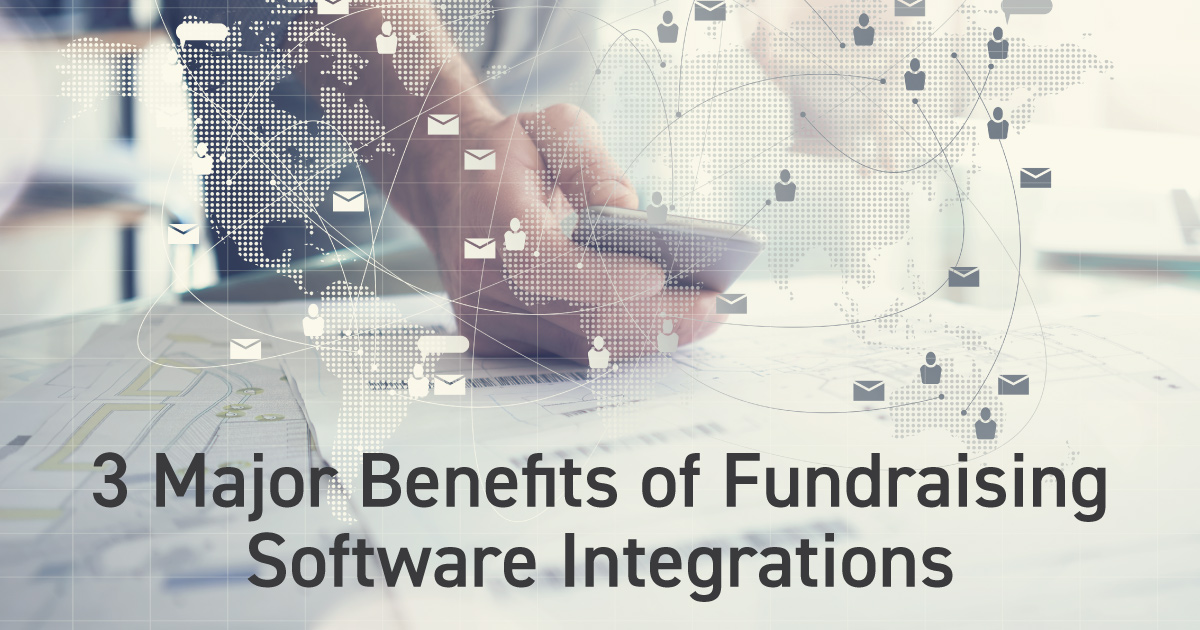 DonorPerfect Fundraising Growth Platform seamlessly integrates with today's most innovative tools, solutions, and services to help your organization achieve critical growth goals. Integrations include email marketing, accounting, prospect research, auction software, and more.
Why Fundraising Software Integrations?
Because we're committed to giving you the very best.
We believe that every feature, tool, and service, we offer your organization should be top-notch.
That's why we partnered with Constant Contact. No one has more experience and expertise in email marketing than Constant Contact. Our clients benefit from Constant Contact's easy-to-use email templates, simple and straightforward analytics dashboard, and an industry-high 98% delivery rate.
In addition to quality, our integrations give you the opportunity to work with tools you already know and love, such as Microsoft Word and Excel.
3 Benefits of Fundraising Software Integrations
#1. The core features you rely on daily are a cut above the rest.
We choose to invest our development hours into projects that directly enhance and improve the core functionality of your DonorPerfect growth platform, while our integrations provide specialized services to complement your growth goals and multiply your investment in our software.
#2. Organize everything (literally, everything) in a single system.
Your DonorPerfect growth platform functions as a single system for constituent information and activity that works with all of the tools, solutions, and technologies you'll need as your organization grows. All that you do to make your mission happen can be managed in one place with less work.
#3. Get an award-winning core system with top-rated integrations – the best of both!
We're laser focused on perfecting our core system while our integrated partners are constantly innovating their products, so DonorPerfect users are always equipped with the latest technology that helps them to raise more money and save time while doing it. Specialization pays off! Check out all of our awards, ratings, and reviews.
DonorPerfect CRM + Growth Tracks = Your Path to Growth
At DonorPerfect, we approach fundraising software integrations differently through DonorPerfect Growth Tracks. 
Growth Tracks are individual paths of integrations that expand DonorPerfect's reach to help you achieve specific goals.
DonorPerfect Growth Tracks include:
Explore the integrations in each of the DonorPerfect Growth Tracks.
Prefer to speak with someone? Give us a call at 800.220.8111. 
We'd love to learn about you, your role, your organization, and how you can leverage DonorPerfect Growth Tracks to help your organization succeed.


3 Major Benefits of Fundraising Software Integrations